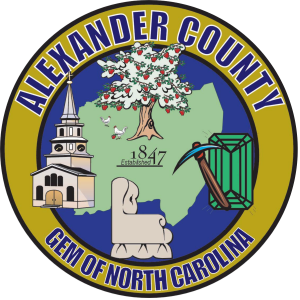 ALEXANDER COUNTY, NC (February 17, 2020) — Alexander County Government has reduced water tap fees to help citizens and businesses connect to the county water system. The county has contracted with Buckeye Bridge LLC to install 71,090 linear feet of water lines this year with the potential of providing water service to approximately 300 households. Construction is expected to be complete in late 2020.
In cooperation with the City of Hickory, water tap fees will be inside capacity charges, currently at $541, for a savings of $602 per tap. The fee reduction will expire on June 30, 2021. Water connections may not be purchased for future use and immediate connection is required. Alexander County currently has 5,300 water customers.
Water lines are being installed on portions of Fox Court, Zeb Watts Road, Liberty Grove Church Road, Dula Loop, Ned Herman Road, Poly Bowman Road, Deal Farm Lane, Kirkpatrick Lane, Espie Little Road, Icard Ridge Road, Teague Town Road, and B & T Lane.
Those who are interested in tapping onto existing or new water lines on the Alexander County water system should contact the City of Hickory at (828) 323-7427. The tap application must be completed in person at the City of Hickory Water Department, located at 76 North Center Street in Hickory. The $541 payment may be made via check or cash.