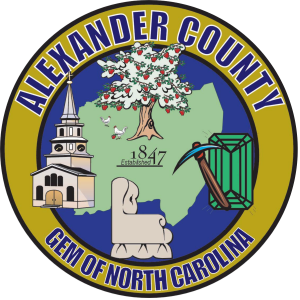 ALEXANDER COUNTY, NC (January 16, 2020) — The Alexander County Board of Elections offers 10 tips to help provide a positive voting experience for all voters for the March 3, 2020 Primary election.
1. Make sure that you are actually registered to vote and that your name, address, and party affiliation are current. You can check your registration by using the voter lookup tool online at the NC State Board of Elections website or contact the Alexander County Board of Elections.
2. Register to vote or update your registration. You can download a registration application at the NC State Board of elections website. You can also register to vote and update your registration during an online or in-person transaction at the NCDMV. The deadline to register to vote or change your party affiliation for the upcoming Primary Election is Friday February 7th.
3. Avoid peak times. Early voting sites are busiest on the first and last days of the early voting period. Election day polling places are busiest 6:30 a.m. to 8:00 a.m. and 5:00 p.m. to 7:30 p.m.
4. Vote early. Take advantage of the convenience of early voting. 3 locations are open 12 weekdays (Feb 13 –Feb 28) 8am until 7:30pm and 1 Saturday (Feb 29) 8:00 a.m. to 3:00 p.m. Early voting locations are: Alexander County Board of Elections office, Bethlehem Community Fire Rescue, and Hiddenite Fire Department. A full early voting schedule can be found here.
5. Use a sample ballot. Do your homework! Familiarize yourself with the contests and candidates on the ballot. Make your selections in advance and take it to the polling place to use as a guide. Sample ballots are available online here.
6. Read the ballot marking instructions carefully and be sure to vote for the correct number of candidates in each contest. Completely fill in the ovals, the tabulator may not be able to read checkmarks.
7. Be aware of the rules regarding electronic devices while voting. Voters are allowed to have phones or electronic devices with them while voting as long as those devices are not used to photograph a ballot or communicate with anyone via voice, text, email, or any other method.
8. Know where to go vote on Election Day. If you wait until Election Day, you must go to your assigned precinct voting place. This is based on your residential address. Polls are open Election Day (Tuesday March 3) 6:30 a.m. to 7:30 p.m. You can use polling place search tool online to find your election day voting place here.
9. Voters who need assistance at the polls must request that assistance. Individuals who are unable to enter the polling place may vote curbside.
10. Election results will begin posting on election night after 7:30 p.m. on the NC State Board of Elections website.
For more information, contact the Alexander County Board of Elections at (828) 632-2990 or visit the website.