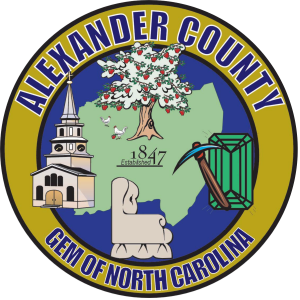 ALEXANDER COUNTY, NC (August 5, 2020) – The Alexander County Tax Office is preparing for the required 2023 property tax reappraisal. This will be done by employees visiting all residential properties to reassess the property in order to make sure all data is current. On some occasions, tax office staff has been met with some suspicion and distrust, to the point of feeling threatened, since the onsite visits started in early July.
"We wanted to inform our citizens that tax office employees will be on their property during the revaluation process. It seems that many people are overly cautious about strangers coming on to their property and we want to alert property owners and ensure the safety of our employees by letting everyone know what is going on," said Doug Fox, Alexander County Tax Administrator/ Assessor. "The purpose of the property visits is to get a more accurate appraisal of everyone's property. We appreciate everyone's cooperation during the reappraisal process."
Fox went on to say that NC General Statutes, relating to property taxes, mandate a countywide reappraisal of all properties a minimum of every eight years and make provisions for county appraisers to visit and assess private property.
Fox would also like for the public to know that, for identification purposes, the appraisers will be driving a county vehicle with the county seal on the door along with the words "Tax Appraisal." He also emphasized that the tax office appraisers will not need to enter someone's home unless the homeowner requests them to do so. Each employee will have a county ID.
Currently, the tax appraisers are working in the northeast section of Alexander County, including the Vashti and Hiddenite areas. As the focus areas change, the tax office will provide an update to local media and on the county website at www.alexandercountync.gov.
In addition, commercial property reappraisals will be done by a private reappraisal company later in the process.
The tax office will begin mailing 2020 tax bills on August 7. Included with the bill will be a questionnaire to help prepare for the 2023 property tax reappraisal. Citizens are encouraged to update their information and return the questionnaire with their tax payment. This can be done either in-person or by mail using the enclosed pre-addressed envelope.
If you have questions or need more information, contact the Alexander County Tax Office at (828) 632-4346. Learn more at www.alexandercountync.gov/departments/tax-office.