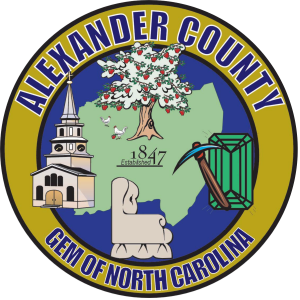 On Tuesday, March 17, the Alexander County Board of Commissioners held an emergency meeting to discuss COVID-19 (coronavirus) and how the county could play a proactive role in helping contain the spread of this illness.
After much deliberation, the Board of Commissioners believed it would be in the best interest of Alexander County citizens, businesses, and employees to declare a State of Emergency.
Commissioners heard reports from Emergency Services, Health Department, Social Services, and Administration, as well as information from a conference call with the North Carolina Association of County Commissioners which provided updates from various state agencies.
While Alexander County currently has zero confirmed cases of COVID-19, the Board felt it would be a wise decision to be proactive and let our citizens know that we believe this could become a very serious health issue.
With this declaration, we believe that Alexander County is getting ahead of the game by increasing awareness of COVID-19, implementing facility closings, ensuring employee safety, and minimizing contact between people — all with the goal of ensuring the health, safety, and welfare of our citizens, and possibly saving lives.
The declaration also positions the county for potential state and federal funds if conditions worsen.
Please take this seriously. The magnitude of this virus and its effect on our county, state, nation, and world is not yet known, but together we will get through this potential crisis and emerge even stronger.
Sincerely,
Ryan Mayberry, Chairman
Larry Yoder, Vice Chairman
Jeff Peal
Marty Pennell
Ronnie Reese