Leeanne Whisnant, Director of the Alexander County Health Department, presented the 2017 "State of the County Health Report" at the June 4th meeting of the Alexander County Board of Commissioners. She said that Community Health Assessments are completed every four years, with a "State of the County" report required each of the three interim years.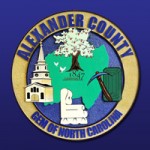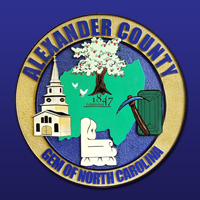 For 2016, the leading causes of death in Alexander County were cancer, heart disease, and chronic lower respiratory diseases.
Alexander County Health Department's "Community Priorities," as indicated in the 2014 Community Health Assessment, are: healthy families, substance abuse, and mental health.
A couple of emerging issues in Alexander County are diabetes and Alzheimer's disease. The county's diabetes death rate has soared past the state average (28.6 deaths in Alexander County vs. 22.8 deaths in North Carolina per 100,000 residents). The health department is exploring areas of intervention to combat the increasing diabetes rate, and continues to work with local agencies to reduce obesity through healthy lifestyle changes.
For Alzheimer's disease, Alexander County's death rate has remained higher than the state average since 2010. Whisnant attributes this higher rate due to county residents who grow old here, as well as the county becoming more of a retirement community.
Whisnant reported that the department has received a $150,000 Community Health Grant from the Office of Rural Health to fund the department's existing primary care services for uninsured and low-income patients. The health department also received a $175,000 grant from the Duke Endowment to create a behavioral health program.
The full "State of the County Health Report" is available online at www.alexanderhealth.org/healthEducation.php.