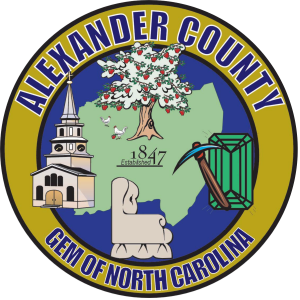 ALEXANDER COUNTY, NC (May 11, 2020) — The Alexander County Library is expanding services offered at curbside and online, beginning Monday, May 11. Although buildings at all three library locations are still closed to the public, staff can be reached by phone at 828-632-4058. Online resources are available at the library's website at www.alexanderlibrary.org and on Facebook at www.facebook.com/AlexanderCountyLibrary.
Books, movies, and music can be checked out using curbside service. Call the library with a request for titles, and staff will bring the items to the door – the back door at the Main Library in Taylorsville or the front door in Bethlehem and Stony Point. All items can be returned in the drop boxes at the doors.
If you do not have a library card, call the library and staff can set up your new card over the phone.
Additionally, the library is now making copies. Staff will take your papers at the door and return them to you at the door with the copies for a charge of 10 cents per page (small bills or change only). This does not yet include printing services.
Beginning this week, storytimes (and more) will be offered virtually on the library website. New preschool storytimes will appear each Tuesday and will be available throughout the week. Instructional videos, both educational and fun, will be posted, and old-time radio shows created by the Alexander Radio Theater or stories from the Alexander Listening Library will become available each week.
Online resources available on the library's website continue to be expanded as the e-book collection grows. E-books, e-audiobooks, online classes, and research and job-search help are all listed in the "Online Resources" tab of the website.
"All the staff at the library are pleased to be able to offer even more of these services as we continue to move through the phases of re-opening," said Laura Crooks, Director of the Alexander County Library. "We hope to keep creating new ways to meet the needs of our community in these online times."