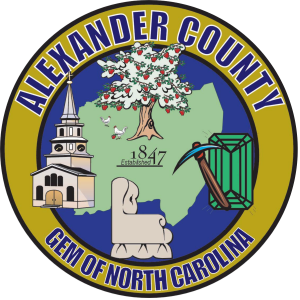 November 13, 2020, 5:00 pm — At approximately 4:00 p.m., the search and rescue team at Hiddenite Family Campground located the body of the 1-year-old boy for which they have been searching. This casualty brings the total deceased to six (6), with five (5) from the campground and one (1) from an automobile accident on Hopewell Church Road on Thursday morning.
A press conference was held at 5:00 p.m. with Commission Chairman Ryan Mayberry, Sheriff Chris Bowman, and Director of Public Services Doug Gillispie and members of the media.
A 37-member USAR team (Urban Search and Rescue) began search efforts at 8:00 a.m. on Friday, November 13 at Hiddenite Family Campground in an attempt to locate one adult and the 1-year-old child, who were presumed missing. The rescue team discovered the adult's body at approximately 11:30 a.m.
Victim identification information is not being released at this time as emergency services personnel are attempting to contact the families.
On Thursday, swiftwater rescue teams evacuated 31 people from the campground.
Alexander County experienced major flooding during the recent storm with approximately 7-10 inches of rain on Wednesday night and early Thursday morning. Approximately 50 roadways across the county were compromised, with four (4) bridge outages and 11 roads that are currently impassable.
Closed roads now include: Millersville Road near Hwy. 16 South (bridge outage), Cheatham Ford Road (bridge outage), Rocky Face Church Road (bridge outage), Hopewell Church Road (bridge outage), Old Wilkesboro Road, Sulphur Springs Road, Macedonia Church Road, Rocky Springs Road, Berea Church Quincy Road, Ramie Mitchell Road, Nester Road, Lackey Mountain Road, Smith Grove Church Road, Robie Wike Road, and Jud Smith Road.
On Friday, county emergency services had four (4) assessment teams on the ground across the county to determine the extent of the damage.
If you have flood damage, visit www.alexandercountync.gov/storm to submit photos and information.
Alexander County would like to express its appreciation to the many emergency agencies that assisted, including four swiftwater teams from Mooresville Fire Department, Sawmills Fire Department, Conover Fire Department, Alexander Rescue Squad & EMS, Alexander County CERT (Community Emergency Response Team), USAR (Urban Search and Rescue), and local volunteer fire departments.