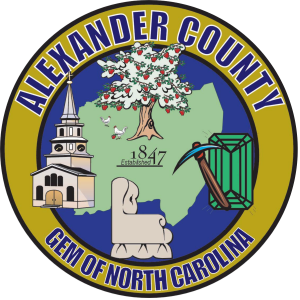 ALEXANDER COUNTY (June 21, 2021) — As Alexander County begins to enjoy the lifting of COVID-19 restrictions with plans for post-pandemic parties, event organizers are encouraged to complete and submit their Special Event Applications.
Public events bring the community together. Special events encompass many types of public gatherings including festivals, outdoor concerts, sporting events, parades, road races, and non-profit fundraisers. Whether the event happens on a public street, or in a public park, or on the courthouse lawn, Alexander County resources (emergency services, sheriff's office, fire and health departments, etc.) strive to protect the public during the special event. Many large events scheduled on private property across the county also necessitate the use of county resources.
In an effort to better allocate taxpayer dollars, a Special Event Ordinance was adopted by Alexander County Commissioners on December 2, 2019. The purpose of the Special Event Ordinance is to establish a structured process for permitting the staging of special events to ensure proper planning, adequate allocation of county resources, and to protect the health, welfare, and safety of citizens and visitors attending special events.
The permitting process became effective January 1, 2020. A Special Event Permit is required for the use of real property owned or leased by Alexander County for a special event or a special event on privately-owned property requiring the services of Alexander County. Special event permit applications must be submitted at least 90 business days prior to the date of the event. No permit fee is required; however, a special event application must be filed to remain in compliance with county ordinances. A permit application may be found on the Alexander County website by visiting www.alexandercountync.gov/pdf/ordinances/special-event-application.pdf.
Events planned within the town limits of Taylorsville are also subject to a separate Special Event Permit. Online access to the Town of Taylorsville special event information is www.taylorsvillenc.com/regulations.htm.
If you need assistance in completing the Alexander County Special Event Application, please contact Connie Kincaid at 828-352-7757 or ckincaid@alexandercountync.gov, or Melanie Millsaps at 828-632-9336 or mmillsaps@alexandercountync.gov.