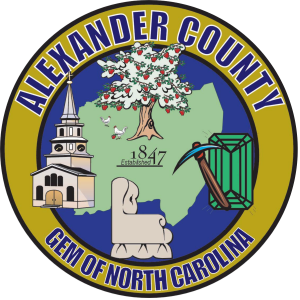 The Alexander County Board of Commissioners will hold their August 3, 2020 regularly scheduled meeting at 6:00 p.m. at the CVCC Alexander Center for Education (room #103), located at 345 Industrial Boulevard in Taylorsville.
Due to mass gathering and social distancing requirements, the public is encouraged to tune in to B86 Apple City Broadcasting/WACB 860 AM for a live broadcast. Members of the public may attend this meeting in person; however, in an effort to ensure the health and safety for everyone, attendance is limited to 25 people on a first-come first-served basis.
Citizens may submit comments for the Public Comment period scheduled for August 3, 2020 to jstarnes@alexandercountync.gov by 4:00 p.m. on August 3 to be read aloud during the meeting.
Commissioners' meetings are recorded and available for public viewing on the following:
• Alexander County webpage – https://alexandercountync.gov/commissioners/
• Alexander County Facebook – www.facebook.com/alexandercounty
• YouTube – www.youtube.com/alexandercountync
• Alexander County Government Channel – Spectrum Channel 192
For more information, please contact Jamie Starnes, Clerk to the Board, at (828) 632-9332 between the hours of 8:00 a.m. and 5:00 p.m., Monday through Friday.