[JUNE 18, 2018] — The Alexander County Board of Commissioners awarded a contract to construct a rail spur to the new Borealis Compounds at their June 18th meeting.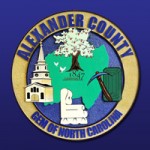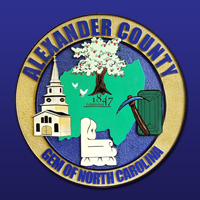 David Icenhour, Executive Director of the Alexander County Economic Development Corporation, presented information about the Borealis Compounds rail project.
Icenhour said Alexander County issued an advertisement for bids in April for a new rail spur for Borealis Compounds. A total of six bids were received. The bid opening was held May 21st, with the low bid of $541,600 submitted by Keith Benfield Contractors of Statesville.
Icenhour noted that the low bid had been reviewed by Alexander Railroad officials, by Borealis Compounds officials, and by staff of the N.C. Department of Transportation Rail Division. The review determined that the low bid met the project specifications as outlined in the bid package.
Based on the positive review of the bid and on Keith Benfield Contractors' more than 30 years of rail construction experience, Icenhour recommended awarding the construction contract to Keith Benfield Contractors.
Following that recommendation, commissioners unanimously voted to award the construction contract to Keith Benfield Contractors in the amount of $541,600.
The rail spur project consists of the construction of approximately 1,600 feet of industrial rail track and associated grading to serve the new Borealis plant in the Alexander Industrial Park.
Icenhour said the rail project will be funded through a variety of state and local funds, including: North Carolina Railroad Company, $225,000; North Carolina Department of Transportation, $175,000; Alexander Railroad Company, $50,000; Alexander County Government, $50,000; and Borealis Compounds, $41,600.
Borealis Compounds purchased the 50,000 square foot shell building in the Alexander Industrial Park in 2017. The company will invest approximately $15 million on building upfit and equipment, and will create at least 37 jobs.