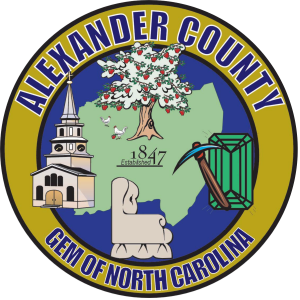 ALEXANDER COUNTY, NC (December 17, 2019) – The Alexander County Board of Commissioners awarded a bid for the Bethlehem sewer project at the December 16 meeting. The bid, which totaled $5,149,557.63, was awarded to Two Brothers Utilities, Inc. of Shelby.
Dan Shabeldeen, owner of Shabeldeen Engineering, presented the bid information to commissioners. He said that five bids were submitted for the project, with Two Brothers Utilities submitting the lowest bid. Shabeldeen noted that the company has done projects for the City of Hickory and comes highly recommended.
Commissioners did not approve an alternate bid totaling $973,881.93 for a pump station at Bowman Court and an associated force main to Chigger Ridge Road, as a potential housing development on Bowman Court has stalled.
"Bethlehem is going to be a high-growth area, especially with Hwy. 127 becoming a four-lane road," said Commissioner Ryan Mayberry. "There will be a lot of new commercial and residential development in the community, and this sewer project is essential to accommodate this growth."
Commissioner Marty Pennell said he wants to ensure that the public understands this project isn't designed to provide sewer service for neighborhoods but does provide the infrastructure for future service.
County Manager Rick French agreed, "I know that a lot of people want to tap on to the sewer system, but right now we're trying to get the backbone in place. It's time to move forward with this project because we've been discussing this for a long time."
"At some point in time, we're going to have to start running sewer lines into neighborhoods because quite a few people are having septic issues," said Commissioner Mayberry.
The project includes 23,415 linear feet of sewer lines and the upgrade of the Heritage Village and Wittenburg Springs pump stations and is designed for future development in Bethlehem.
Shabeldeen said the project will now be submitted to the state for final approval. He anticipates work beginning in February 2020.
The Alexander County Board of Commissioners typically meets on the first Monday of each month at 6:00 p.m. in room #103 at the CVCC Alexander Center for Education. The next meeting is Monday, January 6. Meetings are recorded and can be viewed on the county's Government Channel on Spectrum channel 192 or on the county's YouTube channel at www.youtube.com/alexandercountync. Meeting agendas, minutes, videos, and more are available on the county's website at www.alexandercountync.gov/commissioners.