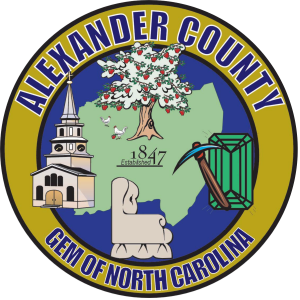 ALEXANDER COUNTY, NC (June 3, 2020) – The Alexander County Board of Commissioners unanimously adopted the 2020-2021 county budget during an online meeting via Zoom on Monday, June 1 at 6:00 p.m. County Manager Rick French presented the proposed 2020-2021 budget at the board's regular meeting on May 4, and commissioners held a budget work session on May 11 and a public hearing on May 18.
The General Fund budget for fiscal year 2020-2021 totals $42,892,442. The budget includes no property tax increase, no tax increases in fire districts, and no fee increases for building inspections, zoning, or fire inspections. There are no new part-time or full-time employees in the proposed budget. The City of Hickory is proposing a 3.75 percent increase in water rates, effective July 1, 2020, subject to approval by the Hickory City Council. There are numerous capital outlay items which will be set aside in contingency in departmental budgets until at least January 1, 2021, at which time the status of county revenues will be reviewed.
Chairman Ryan Mayberry said there is some concern about the effects of the COVID-19 pandemic on the county's revenues.
"I think this is a good, reasonable budget in the times that we're living in right now," said Chairman Ryan Mayberry. "Our county manager, department heads, and staff realize that we don't know where we may be in six months, so we have to make plans. We have to do what we can to make sure the services we have to deliver are still there. I think the staff has done a great job preparing this budget."
Three substantial utility projects will be underway in the 2020-2021 fiscal year including a water line extension project, Bethlehem sewer project, and Stony Point Elementary School wastewater project.
In other business:
• Leeanne Whisnant, Director of Consolidated Human Services, and Doug Gillispie, Director of Public Services, presented an update on COVID-19 in Alexander County.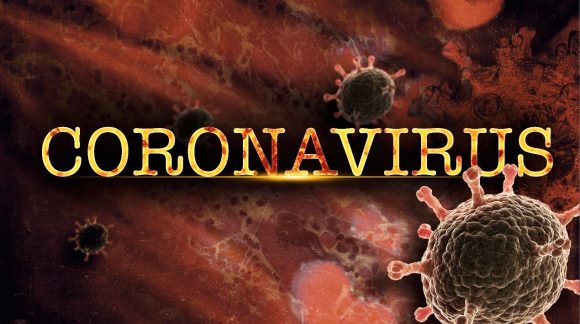 Whisnant said the state and county have seen a fairly significant increase of confirmed cases, which was expected with increased testing and entering the "Safer at Home" Phase 2 of the state's reopening plan. She said that Alexander County has 42 confirmed cases of COVID-19, which is an increase of 12 cases since last week. There are 14 active cases, two of which are in the hospital. The health department tested 12 people on June 1, but has more than 100 tests in stock with a shortage of personal protective equipment (PPE). She said the health department recently tested approximately 300 people at a local industry, which purchased tests for every employee. Whisnant said that test results are now becoming available in about three days, whereas it used to take about 10 days when testing first begun.
"We are blessed to have the tests, but still have limited PPE, such as gowns," Whisnant related. "We are scheduling testing once per day to maximize the use of our limited PPE."
County officials have been discussing allowing recreation baseball and softball teams to resume practices and/or games, but Whisnant said the last 10 confirmed cases have been community-acquired, which causes concern. She said that several of the county's confirmed cases are children and teenagers. Due to the spike in COVID-19 cases, it was decided that recreation sports will remain on hold until commissioners receive another update at their June 15th meeting.
Chairman Mayberry said he has seen a decline in people taking the necessary precautions to control the spread of COVID-19, which concerns him.
"A lot of people are not wearing masks. It's going to take someone they know getting really sick to get people to pay attention," Mayberry said.
Whisnant agreed that some appear to be more "lackadaisical" as the pandemic continues, which is concerning because numerous people who have tested positive were asymptomatic and didn't even know they had COVID-19. She said that just because someone doesn't have symptoms doesn't mean that person doesn't have the virus; therefore, wearing a cloth face covering in public, maintaining social distance, and washing hands are very important to ensure everyone's safety.
Commissioner Marty Pennell asked about the number of tests and how it relates to the number of positive cases. Gillispie said the state has reported 421,908 tests with 29,263 confirmed cases, which equals a 6.93% rate – a slight decrease since May.
Gillispie also reported that Alexander County Emergency Management has distributed 15,000 PPE items to various county agencies and medical facilities.
County Manager Rick French reported that the court system resumed on June 1, and the county has had to ramp up efforts to clean and take extra precautions at the courthouse.
"We were about ready to open county buildings, but we are going to delay that with the recent spike in cases," French stated.
• During commissioners' reports, vice chairman Larry Yoder said he recently attended a regional transportation meeting at the Western Piedmont Council of Governments. The Alexander Industrial Park access road and the County Home Road intersection projects have been delayed until 2022. He said there is still no update on the timeline for Liledoun Road repairs. He said DOT should begin mowing roadsides this week.
• Commissioners approved a request from the Alexander County Sheriff's Office to hire Douglas Bowman, Sheriff Chris Bowman's son, as a part-time deputy, as set forth by North Carolina General Statute 153A.103.
• Commissioners approved the reinstatement of fees at convenience sites, effective June 10. Due to COVID-19, the county has allowed citizens to dispose of trash free of charge to decrease interaction with the public and county employees. Fees have been waived since March 20, resulting in a loss of approximately $51,000 in revenues.
• Commissioners approved a partnership with Alexander County Schools on a Resource Officer Grant as requested by Superintendent Jennifer Hefner. The officer is jointly funded by the school system and the county, and is already serving at Hiddenite and Stony Point elementary schools.
• In the county manager's report, French said the county will reschedule the Independence Day fireworks display which was scheduled for July 11, and is working with local veterans to determine a new date.
The Alexander County ABC Board will hold a public hearing on June 25 at 4:00 p.m. at the Bethlehem Community Fire & Rescue Department to consider the board's budget for 2020-2021, which totals $1,050,000.
The Bethlehem sewer project is underway. A deteriorated manhole was just discovered near the Wittenburg Access Area, which will cost approximately $15,000 to replace.
The Alexander County Board of Commissioners typically meets on the first Monday of each month at 6:00 p.m. in room #103 at the CVCC Alexander Center for Education. The next meeting is set for Monday, June 15 at 6:00 p.m. Regular meetings are recorded, and can be viewed on the county's Government Channel on Spectrum channel 192 or on the county's YouTube channel at www.youtube.com/alexandercountync. Meeting agendas, minutes, videos, and more are available on the county's website at www.alexandercountync.gov/commissioners.