The Alexander County Board of Commissioners adopted the 2018-19 county budget at their June 4th meeting. The General Fund budget totals $41,200,000.
County Manager Rick French said the budget has no property tax increase or change in local fees, with the exception of a 2.1 percent increase in water rates from the City of Hickory. He said the county has approximately 5,100 water customers and 300 sewer customers.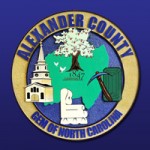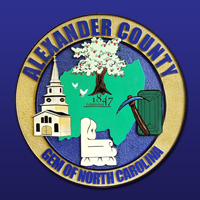 French noted that property valuations in Alexander County have decreased $99,443,599 from $2,683,898,191 on June 30, 2014 to $2,584,454,592 on June 30, 2017. Property tax revenues for 2018-19 are estimated at $19,499,000.
Highlights of the 2018-19 General Fund budget includes an appropriation of $6,520,851 for Alexander County Schools, which is a $488,951 increase from the 2017-2018 fiscal year. It was noted that Alexander County Schools received $5 million in the 2012-13 budget, which equals an estimated 30 percent increase over a six-year period.
Other highlights include: $243,000 for four vehicles for the sheriff's office; $180,000 for two re-mounted ambulances for EMS; $193,400 for a 2.5 percent Cost of Living Adjustment (COLA) for county employees; four full-time deputies; four quality assurance staff members for DSS; two building inspectors; two 911 communications employees; one public information/EDC employee; one Uniform Guidance Compliance employee; one tax mapping/revaluation employee, which replaces a part-time position; and one park maintenance employee.
A number of county projects are on the horizon, such as moving nine departments into the former Community One Bank building, a $5 million water project, and a $5 million sewer project, in addition to several projects which are currently underway.
"We are making great progress here in Alexander County, which requires tough decisions when it comes time to adopt a budget," said Ronnie Reese, Chairman of the Alexander County Board of Commissioners. "Many of the new positions in this budget are mandated by state and federal regulations, over which we have no control. Adopting a budget is never an easy process, but I believe this is a realistic budget that moves Alexander County forward."