ALEXANDER COUNTY, NC (June 5, 2019) — First of all, I would like to take this opportunity to say that it is an honor to serve as your Chairman of the Alexander County Board of Commissioners. It's a humbling yet rewarding experience to be a part of such a fine group of Commissioners and staff who truly care about Alexander County, our citizens, our businesses, and our future.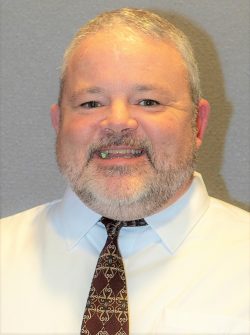 We have some exciting projects on the horizon that will improve the lives of many citizens. While the planning has been going on for months, even years, it's good to see some progress that will move Alexander County forward while providing much-needed services.
As many of you know, we have been working on a broadband internet project for some time. We hired a firm to do a broadband feasibility study to determine our areas of opportunity for improving broadband coverage to unserved and underserved citizens and businesses. The study showed that we have potential with fiber already in place, as well as a good number of vertical assets (towers, mountains, etc.) The major recommendation of the study was to conduct a "pilot program" with an Internet Service Provider (ISP) to install fixed wireless internet service to provide coverage. The Alexander County Economic Development Corporation (EDC) applied for, and received, a $50,000 grant from the Appalachian Regional Commission. The EDC issued a Request for Qualifications to find an ISP with the best plan, qualifications, and price point. Upon review, the EDC Board of Directors approved a contract with Open Broadband LLC of Waxhaw to conduct the "pilot program." Open Broadband provided a $50,000 match, and Alexander County Government contributed approximately $36,000 to the project. There will be a kickoff meeting with Open Broadband and county staff on June 20. This is very exciting news because we are aware that the lack of broadband internet service is a big problem in our county; however, I ask that our citizens be patient because this initial project is only the start of a much larger initiative. Your Commissioners understand the need, and will continue to seek ways to improve broadband availability in our county.
I'm very excited about the upcoming water system extension, which will add 71,090 linear feet of water lines to the county's water system. These new water lines will reach almost 300 households on portions of Zeb Watts Road, Liberty Grove Church Road, Dula Loop, Ned Herman Road, Poly Bowman Road, Deal Farm Lane, Kirkpatrick Lane, Espie Little Road, Icard Ridge Road, Teague Town Road, B&T Lane, and Fox Court. Bids will be opened on June 25, and we hope to award the bid at the Commission meeting on July 22. When planning the project, the total cost was $5,070,761.70, but unfortunately we believe the bids will come in significantly higher. If everything goes according to schedule, construction should begin in September. The project should then be complete within 10 to 12 months. This is very exciting news for those who live in these areas. We will continue to evaluate ways to expand the water system even more in the coming years. Also, we have reduced water tap fees to only $541 through December 2020 for existing water lines and for the new water lines, so we encourage everyone to take advantage of this opportunity to connect to our system.
In addition, the county has a sewer project coming up in the Bethlehem community. The project includes more than 30,000 linear feet of sewer lines, the upgrade of two pump stations, and the installation of a new pump station. This project provides much-needed sewer service in the Bethlehem area, with future growth in mind. The project requires approval from numerous agencies, but we're almost ready to bid the project, and hoping for construction to begin in October. Construction is expected to last at least a year. The original loan amount was $5,181,300, but again we are concerned that costs will be significantly higher than originally anticipated. Regardless, the project provides great benefit to the county, our citizens, and our businesses, and we believe it will open the door for new housing projects and businesses in the future. With the widening of NC Hwy. 127 set to begin in 2023, you can expect to see tremendous growth in Bethlehem, which is a good thing for all of Alexander County.
I'm proud to live and work in Alexander County, and I'm enthusiastic about our future as we all work together for the common goal of ensuring that the county continues to move onward and upward. Thanks again for allowing me the honor of serving the great citizens of Alexander County.