ALEXANDER COUNTY, NC (August 14, 2019) — Wow, it's hard to believe it's already the middle of August! As your County Commissioners, we've been working hard to improve this great county while making strides in providing services to you — our citizens.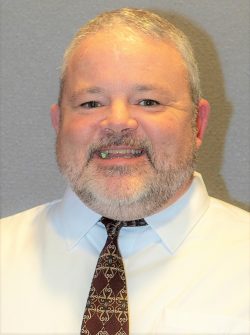 We're currently conducting a parks survey, and we need your help. The county is working with the Western Piedmont Council of Governments to gather input from citizens, businesses, and visitors about the needs at our existing parks, as well as park amenities that will serve us for years to come.
The easiest way to take the survey is online. It only takes about 10 to 15 minutes, and it's completely anonymous. This is a great way for you to voice your opinions and ideas about how we can improve our parks and recreational opportunities. Here's the link to the survey: www.bit.ly/AC-parks-survey. If you prefer to complete a paper survey and mail or deliver it, there are copies available at most county buildings. I encourage you to help us spread the word about the survey so we can get as much input as possible before the deadline of September 30th. Also, we have planned five community input meetings to discuss our parks system with our citizens in person. Whichever way you prefer, I urge you to get involved and be heard.
While we're talking about parks and recreation, I wanted to share some exciting news about two access areas on Lake Hickory. Alexander County recently signed 40-year lease agreements with Duke Energy for Dusty Ridge Park and the Wittenburg Access Area. Many of these additions will be funded by Duke Energy, with some financial backing from the county. Also, the county plans to apply for a North Carolina Parks and Recreation Trust Fund (NCPARTF) grant to make significant additions to the Alexander County Courthouse Park in downtown Taylorsville.
Dusty Ridge Park is about 78 acres and currently has three athletic fields, restrooms, concession stand, trails, picnic shelter, and paved parking, as well as boat access and fishing. With the new lease, proposed amenities include a mountain bike trail, disc golf course, soccer fields, as well as additional trails, restrooms, picnic shelters, and parking.
Wittenburg Access Area totals 26.7 acres and currently has paved parking, boat access, and a fishing pier. Again, in partnership with Duke Energy, the proposed amenities include picnic areas, trails, a swim beach, restrooms, and additional parking.
Being a fishing enthusiast myself, I'm excited that Alexander County is able to be a part of such awesome additions on the lake as part of our parks system. These new amenities will serve our citizens well while attracting visitors to our county. Any time we can enhance our green-space activities at a minimal cost, I think we should take advantage of those opportunities.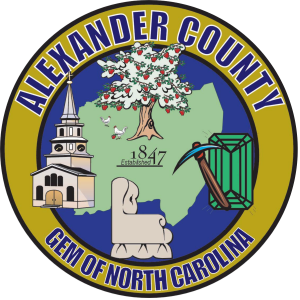 As Commissioners, we know that the lack of broadband internet is a huge issue here in Alexander County, and fortunately, we have a project that is now beginning to take shape. In conjunction with the Alexander County Economic Development Corporation (EDC), the county is working to improve the availability of broadband to unserved and underserved areas. The EDC Board of Directors awarded a contract to Open Broadband to conduct a pilot program to bring broadband to more households and businesses. The company is currently assessing the county's vertical assets, such as towers, mountains, etc., to determine the coverage area. If this pilot program proves to be successful, we hope to further invest in this effort and provide broadband to as many citizens and businesses as possible.
I also wanted to provide you with an update on the county's water line extension project. Commissioners recently awarded the construction bid to Buckeye Bridge LLC in the amount of $4,699,248 with $117,481 in contingency funding. This project includes the installation of 71,090 linear feet of water lines to the county's water system, reaching almost 300 households on 12 roads. Buckeye completed the Shurtape sewer project, so we feel comfortable having prior experience with the company. Construction is expected to begin in early October, which is exciting news for residents in these areas. Also, water tap fees have been reduced to only $541 through December 2020, which eases the burden on citizens who would like to tap on to the county's water system. Construction is expected to take about 300 days. It's exciting to expand our water system to citizens who want and/or need county water.
In addition, there is going to be some amazing growth in the Bethlehem community in the coming months and years. On the horizon, we have the Bethlehem sewer project, which will include more than 30,000 linear feet of sewer lines, the upgrade of two pump stations, and the installation of a new pump station. The project has been approved by the NC Department of Transportation and Duke Energy, but we're awaiting approval from the NC Department of Environmental Quality. Bids will hopefully be awarded in late 2019. Once the bid is awarded, the project should take approximately one year to complete. The project will cost approximately $5 million, but fortunately, we have obtained zero or low-interest loans to fund this project. In addition to the sewer project and potential housing developments, the widening of NC Hwy. 127 to four lanes will provide opportunities for tremendous development in this area of the county.
I hope you've enjoyed this brief update of some of the things happening here in Alexander County. I encourage you to keep up-to-date with Alexander County news and events on our website at www.alexandercountync.gov/news.
On behalf of the Alexander County Board of Commissioners, we appreciate the opportunity to serve you — the fine citizens of Alexander County — and to make wise decisions that will make a positive, lasting impact on our community.
Sincerely,
Dr. Jeff Peal
Chairman
Alexander County Board of Commissioners