Greg Cronk, Director of Alexander County Information Technology, presented an update on the county's broadband efforts to the Alexander County Board of Commissioners at their June 4th meeting.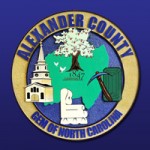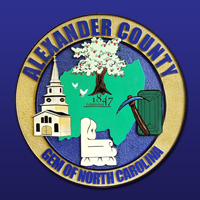 On January 8th, commissioners learned the results of a local broadband feasibility study as presented by Open Broadband LLC. The study provided an inventory of existing broadband resources and outlined strategies that the county could use to develop additional broadband capabilities.
"The study showed that we have more fiber in Alexander County than we realized, and it is being underutilized," Cronk related.
The study recommended that the county provide access to county-owned infrastructure to internet service providers (ISPs), such as fiber optic lines, towers, and water tanks. The county could also offer its internet contract to an ISP in return for the ISP's commitment to offer or expand broadband in the county. The county is also continuing to work with the State Broadband Office and other agencies to obtain grants for infrastructure. The study also recommended the development of an innovation center with high-speed internet service to promote small business and economic development. The county will continue to work with current ISPs to encourage them to expand service in Alexander County.
Cronk said that the county is likely to fund a pilot program to assist new ISPs to enter the local market to provide broadband services. The county submitted a pre-application to the Appalachian Regional Commission (ARC) for a $50,000 grant to help fund the pilot program. The county will be submitting the full application in the near future, and if approved, the county would provide $50,000 in matching funds. Cronk said he hopes to issue a Request for Proposals in the fall of 2018 to solicit broadband providers for the pilot program.
He also informed commissioners that the county has purchased the Linney's Mountain Tower property, and will be upgrading equipment at that site, which will be a big step in providing an avenue for fixed wireless internet service in Alexander County.
Cronk said the county will continue to work with current and potential broadband providers, and will continue to identify potential grant sources to expand broadband development.
Commissioners and county staff believe increasing the availability of broadband internet service will be a great benefit to both citizens and businesses in Alexander County.