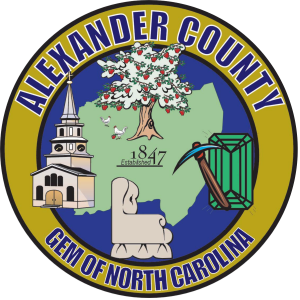 ALEXANDER COUNTY, NC (September 9, 2020) – Beginning on Tuesday, September 15, citizens will be able to browse books by appointment only at the Alexander County Library. The library system is currently accepting appointments for computer usage. One-hour appointments will be accepted at the main branch in Taylorsville as well as the Bethlehem and Stony Point branches.
"We are excited to begin reopening the library to our patrons, while trying to ensure everyone's safety," said Laura Crooks, Alexander County Library Director. "We ask for everyone's patience and understanding as we work together to reopen safely. We look forward to seeing our patrons in the near future."
Patrons will be asked to wear a mask to protect the health of others and themselves. Hand sanitizer stations will be available near each door and in the children's department.
Carts will be placed in the stacks for books that patrons touch but do not check out. Library staff will clean those books before re-shelving.
A maximum of 10 patrons will be allowed at one time in the main library, with a maximum of five patrons in the smaller branch libraries. Each person is one appointment. For example, a family of five would be five appointments.
If a patron wishes to use a computer and browse the books, a computer appointment must be made. Those who make a browsing appointment will not be allowed to use a computer.
There will be no tables or chairs for browsers, and if anyone sits on the floor or other furnishings, he/she will be asked to leave. These precautions allow staff to clean, and for additional patrons to enjoy time at the library.
Curbside service (including email printing) will still be available and is still recommended at this time. Browse the card catalog online at www.alexanderlibrary.org.
To make a computer or browsing appointment, or for more information, contact the main library or Stony Point Branch at (828) 632-4058 or the Bethlehem Branch at (828) 495-8753.