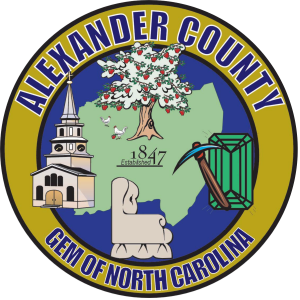 ALEXANDER COUNTY, NC (May 27, 2020) – The Alexander County Health Department is still experiencing a shortage of COVID-19 tests and personal protective equipment (PPE), according to Leeanne Whisnant, Director of Consolidated Human Services.
She said that larger, urban counties are receiving the majority of supplies from the NC Department of Health and Human Services (NCDHHS), which adds to the problems that rural counties experience.
Last week, local health officials tallied the number of COVID-19 test kits at all medical facilities in Alexander County, and there was a total of only 55 test kits. The health department is starting to purchase tests from private companies to allow more testing for the public.
As of May 27 at 11:15 a.m., Alexander County has two new confirmed cases of COVID-19, with a total of 10 active cases and a cumulative total of 30 confirmed cases. Of the 10 active cases, nine are recovering at home and remain under quarantine, and one remains in the hospital. Of the 30 total cases, 12 are connected with the outbreak at Tyson Foods; however, none of the new cases are from Tyson. A local industry recently purchased test kits for its employees, and the health department administered the tests last week. All of those test results have been negative with only one pending test result. The remaining 20 cases have fully recovered.
"We feel very fortunate that the Tyson-related cases seem to be slowing, plus the industry that provided tests for its employees appears to be virus-free," Whisnant said. "I would like to commend our county leaders for taking a proactive approach to the COVID-19 pandemic, and our citizens for helping contain the spread of the virus by doing the right things."
CDC guidance advises those who want to get tested to contact their healthcare provider first. Although supplies of tests are increasing, it may still be difficult to find a place to get tested.
"While we would like to be able to test everyone who requests it, we must let our most vulnerable population have priority. For example, we have over 40 people on ventilators in the county. If an outbreak occurred, we need to be able to answer the call and take action," Whisnant stated.
She also said that it is difficult to determine who should be tested, as the guidance from NCDHHS and the US Centers for Disease Control and Prevention (CDC) changes so frequently. The most recent CDC guidance (5/21/20) on "who should be tested" indicates that most people with COVID-19 will have a mild illness and can recover at home without medical care without being tested. Those individuals should get rest, stay hydrated, and take over-the-counter medicines to feel better; however, those who have trouble breathing or any other warning signs should get medical attention.
If you are sick or caring for someone who is sick, download the PDF or visit the CDC webpage for valuable information.
CDC guidance says that "high priority" individuals for testing include: hospitalized patients with symptoms; healthcare facility workers, workers in congregate living settings, and first responders with symptoms; and residents in long-term care facilities or other congregate living settings with symptoms. "Priority" individuals for testing include: persons with symptoms of potential COVID-19 infection such as fever, cough, shortness of breath, chills, muscle pain, loss of taste or smell, vomiting or diarrhea, and/or sore throat; and persons without symptoms who are prioritized by health departments or clinicians.
Whisnant said that if an individual tests positive for COVID-19 by a viral test, it's important to know what protective steps to take if you are sick or caring for someone. If an individual tests negative for COVID-19 by a viral test, he/she was probably not infected at the time the sample was collected; however, that does not mean he/she will not get sick, but just didn't have COVID-19 at the time of testing.
Whisnant said the health department should receive a small supply of COVID-19 antibody tests within the next week, which can determine if an individual had the virus. The antibody test can be administered one to three weeks after recovery. According to the CDC, scientists are still unsure if having antibodies to the virus can protect someone from getting infected again.
No vaccine is currently available for COVID-19, but vaccine trials are in progress.
"Once we get an effective vaccine, that will allow society to return to a more normal state," Whisnant related. "Because this is a new strain of the coronavirus, no one is immune. We have been preaching the three Ws – wear a face covering, wait six feet apart, and wash your hands for 20 seconds. These are our best protections right now. My hope is that the warmer weather will have a positive effect on reducing the spread of the virus."
Keep up-to-date with COVID-19 data in North Carolina on the NCDHHS dashboard.
For more information about COVID-19, visit www.ncdhhs.gov/covid19 or www.cdc.gov/covid19. Learn more about the Alexander County Health Department at www.alexanderhealth.org.