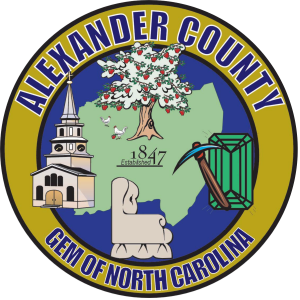 ALEXANDER COUNTY, NC (October 14, 2020) — After months of discussion and deliberation, Alexander County Government has decided to cancel this year's Christmas parade due to the COVID-19 pandemic to protect the health and safety of citizens. The parade, which is held annually on the first Saturday in December, was originally planned for December 5.
The Alexander County Parade Committee is currently developing alternative virtual events to provide some Christmas cheer, which will be announced in the coming weeks.
"We definitely recognize the need for families, and especially children, to have a sense of normalcy in their lives. The COVID climate is improving; however, the current numbers do not warrant a mass gathering of people," said Dwaine Coley, who assists Alexander County staff with coordinating the parade each year. "There is simply no way to manage and control social distancing, mask-wearing, etc. which would be needed to ensure the health and safety of the people of Alexander County."
The parade committee wishes to express its appreciation to the numerous civic groups, organizations, businesses, manufacturers, school groups, bands, churches, and many others who participate in the parade each year.
Mark your calendars for next year's Alexander County Christmas Parade on Saturday, December 4, 2021.