ALEXANDER COUNTY, NC (February 2, 2021) – The year 2020 was a time of worry, despair, and tragedy, but it was still a time of progress in Alexander County despite the challenges faced by all.
"When we initially look back at 2020, it's difficult not to think of all the bad things that happened, but we had a lot of great things happen in Alexander County despite the COVID-19 pandemic," said Larry Yoder, Chairman of the Alexander County Board of Commissioners. "County leaders and staff have worked hard on public health and safety, while still maintaining a focus on progress and economic development. I'm sure we all hope that 2021 will bring positive change as we continue to pave the way for success in Alexander County."
JANUARY
At the January 6th meeting, the Alexander County Board of Commissioners received an update on the NC Hwy. 127 widening project. The North Carolina Department of Transportation (NCDOT) was planning right-of-way acquisition in 2021 with construction to begin in 2023 on the $30 million state project. The main topic of discussion was the bicycle-pedestrian plan for the new four-lane road, which will run from Richey Road in Alexander County south to Cloninger Mill Road in Catawba County. (This project has since been delayed.)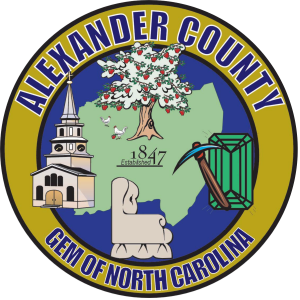 The Alexander County Sheriff's Office honored four citizens at a ceremony on January 7 for saving a child from drowning. The incident occurred on December 27, 2019. Alexander County 911 received a call in reference to a possible drowning and a child in the water on Lake Hickory.
A large crowd was in attendance for a ribbon cutting at Brushy Mountain Brews on January 23. The ribbon cutting, and numerous others throughout the year, was coordinated by the Alexander County Economic Development Corporation's Business Development Manager, Connie Kincaid. Owners Ken and Lacey Young expressed their excitement about opening a new craft beer and wine taproom in Alexander County. Located at 42 West Main Avenue in downtown Taylorsville, the business was established in the 1930 building formerly operated by the original Smithey's Department Store.
FEBRUARY
Approximately 75 people were in attendance at the February 3rd meeting of the Alexander County Board of Commissioners in support of the board's efforts to protect the Second Amendment rights of the citizens of Alexander County. Commissioners unanimously approved a resolution to "Preserve and Defend the Constitutions of the United States and North Carolina." In addition, the Alexander County Sheriff's Office and Sheriff Chris Bowman submitted a proclamation to the board to make Alexander County a "Second Amendment Protection County."
Alexander County Commissioners, in conjunction with the Economic Development Corporation, continued their series of industry tours on February 5 at Piedmont Composites & Tooling. The facility is located at 33 Lewittes Road, just off Hwy. 90 East of Taylorsville. Commissioners, along with EDC Executive Director David Icenhour, met with the company's President David Himebaugh and Vice President David Schroder. Himebaugh purchased the 170,000 square foot facility in March 2018.
Doug Gillispie, Alexander County Director of Public Services, presented an update on the flooding that occurred February 5-7. He said that a state of emergency was declared. Emergency personnel performed two swift-water rescues, helped evacuate people from Hiddenite Family Campground, and set up an emergency shelter.
Commissioners attended an industry tour on February 18 at Huntington House, Inc. in Bethlehem. The furniture manufacturer has two locations in Alexander County – one off Bethlehem Park Lane and one off Rink Dam Road. Huntington House President Corey Teague and Vice President Monty Meadlock provided a tour of the industry, which was established in 1985 and now employs approximately 150 people.
An open house was held on February 28 at the Alexander County Services Center to serve as a time for citizens to tour the new facility while meeting county department heads and staff who work there. County departments that are housed at the services center include Tax Office, Register of Deeds, Cooperative Extension, Parks & Recreation, Planning & Development, Building Inspections, Environmental Health, Soil & Water, Geographic Information Systems, and Compliance & Procurement. The Alexander County Services Center is located at 151 West Main Avenue in downtown Taylorsville.
MARCH
A ribbon cutting was held at Lolyann Company Salon & Spa on March 4 with local officials, family, and friends in attendance to welcome the new business. Lolyann Company was formed in November 2019 by owner and operator Lori Payne, and is now located at 1365 NC Hwy. 16 South. The business offers nail services and massage therapy.
At their March 9th meeting, Alexander County Commissioners received an update on the broadband pilot program. Alan Fitzpatrick, CEO of Open Broadband LLC, said the company had received 943 signups via their website, and displayed a map which showed that people from all areas of Alexander County have expressed an interest in Open Broadband's service. He said the first installation in Alexander County occurred in November 2019.
On March 9, commissioners voted to endorse the Taylorsville Business Association's Core Trail proposal, which is the development of a half-mile walking loop in downtown Taylorsville. Meredith Schrum Lerm, Chairperson for the TBA's Design & Beautification Committee, presented information about the core trail proposal. She said the loop will begin on the southeast corner of the Alexander County Services Center with a barn-quilt map on the building; however, users can begin at any point on the trail. A series of 20 route markers will be painted on the sidewalks to denote the trail.
Commissioners heard a report from Billie Walker, Assistant Director of the Alexander County Health Department, on COVID-19, which is a new strain of Coronavirus. She encouraged the public to remain calm. Walker said various strains of Coronavirus have been around for a long time, but this new strain that is believed to have started in China is stronger and affects the respiratory system. As of March 9, the Centers for Disease Control had reported 423 cases in the United States with 19 deaths. Of those 19 deaths, 18 were from a nursing home in Washington State.
On March 17, Commissioners declared a State of Emergency for COVID-19. Commissioners held an emergency meeting with county staff to discuss the virus and ways to contain the spread of the illness locally. Commissioners heard reports from Emergency Services, Health Department, Social Services, and Administration, as well as information from a conference call with the North Carolina Association of County Commissioners which provided updates from various state agencies. "Alexander County currently has zero confirmed cases of COVID-19, but we felt it would be a wise decision to be proactive and let our citizens know that we believe this could become a very serious health issue," said Chairman Ryan Mayberry. At that time, there were no confirmed cases yet, with five (5) households under quarantine after being tested for the virus.
Alexander County Commissioners voted to move forward with a plan to develop "Courthouse Park," located in downtown Taylorsville between the Alexander County Courthouse and the Alexander County Services Center. This proposed park could include two major attractions: an outdoor stage and a splash pad. Other proposed park amenities include a playground, picnic shelter, outdoor seating, swings, ADA walkways, decorative lighting, trees, grassed game courts, benches, and rest areas. Commissioners intend to apply for a North Carolina Parks and Recreation Trust Fund (PARTF) grant to help with funding. In addition to possible PARTF grant funds, the Taylorsville Rotary Club has been raising funds that will be applied to construction of the "Taylorsville Rotary Stage."
With the COVID-19 (coronavirus) outbreak forcing public schools to close, more students are doing homework online and participating in virtual classroom settings. To ensure broadband internet access is available to local students, Alexander County Government, Alexander County EDC, and Open Broadband LLC joined forces to establish a centrally-located public Wi-Fi hotspot at the Alexander County Courthouse in downtown Taylorsville.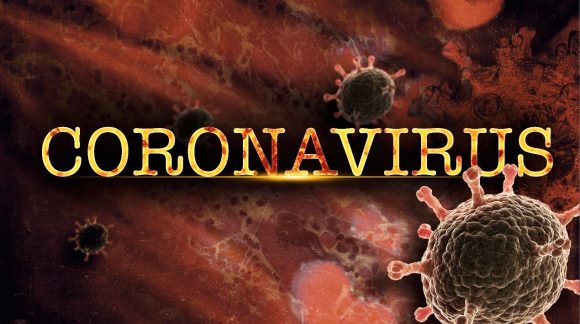 A person in Alexander County tested positive for COVID-19 (coronavirus) on March 28, which marks the first confirmed case of the virus in Alexander County. Leeanne Whisnant, Director of Alexander County Consolidated Human Services, said, "We hope this is an isolated case, but are treating this very seriously because we want to contain the virus as much as possible," Whisnant related. "While we had tried to be optimistic that there wouldn't be a case of coronavirus in Alexander County, it was just a matter of time as the virus continues to spread."
APRIL
On April 6, commissioners met online via Zoom for their regular meeting. The board met online to be in compliance with the COVID-19 mass gatherings restriction, which was the main topic of discussion during the meeting. At that time, Alexander County had only two confirmed cases of COVID-19, with several households in quarantine and approximately 20 people who were self-isolating due to having symptoms of the virus.
Nationwide, there was a shortage of personal protective equipment (PPE) in the battle against COVID-19. Fortunately, Alexander County Emergency Services received two shipments of miscellaneous PPE from North Carolina Emergency Management on April 9-10. The valuable safety supplies will be used by county EMS, emergency management, law enforcement personnel, and local healthcare workers.
Severe thunderstorms impacted Alexander County in the early morning hours of April 13, with heavy rains, high winds, and strong lightning. The entire county was affected, with downed trees/limbs and power outages. Volunteer fire departments worked aggressively on cutting and removing trees from roadways; however, some of the trees were too large, and NCDOT was enlisted to remove trees.
On April 20, commissioners approved a budget amendment totaling $1,402,738 for an additional water line extension project that would provide water service to residents on unserved portions of Sanchez Road, RZ Bowman Road, William Reece Road, Clouse Road, Friday-Cockrell Road, Rabbit Hollow Road, AL Fox Road, Crowson Road, Outrigger Road, and Drum & Hammer Road. These water line segments total approximately 12,250 linear feet of 6-inch and 2-inch water lines and would connect to the existing Alexander County water system. This is in addition to the approximately $5 million water line project that was underway. No tax dollars will be used for the project, which will be funded with water revenues.
Food pantries in Alexander County were in need of food donations and volunteers due to high demand during the COVID-19 pandemic. This increased demand was a result of the many people who were laid off or lost their jobs. Alexander County Government encouraged local organizations, businesses, and churches to hold food drives.
Alexander County Emergency Management has received a donation of 1,920 N95 particulate respirators (masks) from Shurtape Technologies in Stony Point. Shurtape established a supply of the N95 masks for their employees in preparation for the H1N1 pandemic back in 2009, but fortunately, the masks didn't need to be used. Shurtape properly stored and maintained the masks, and decided to donate the supply to Alexander County Emergency Management and other regional agencies.
Duke Energy officials donated personal protective equipment (PPE) and supplies to Alexander County Emergency Management on April 23. Items donated include 300 KN-95 respirators (masks) and six gallons of hand sanitizer. The supplies were distributed to local first responders, social services staff, and other front-line workers in Alexander County.
MAY
Construction began May 4 on the Bethlehem Sewer Collection System Expansion and Pump Station Upgrade. The sewer project is expected to be completed in April 2021. The bid totaled $5,149,557.63. The project is being funded through a State Bond Loan from the North Carolina Clean Water Revolving Loan and Grant program. The project includes 23,415 linear feet of sewer lines and the upgrade of the Heritage Village and Wittenburg Springs pump stations, and is designed for future development in Bethlehem.
On May 4, Commissioners approved the Alexander County Courthouse Park Master Plan as presented by David Icenhour, Executive Director of the Alexander County EDC. The plan includes a performance stage, splash pad, playground, picnic shelter, and other amenities. Construction will require significant regrading of the site and the installation of water and electrical infrastructure to support the splash pad, stage, and park lighting. Later in the month, commissioners approved a resolution authorizing an NC Parks and Recreation Trust Fund Grant application for development of the park. The PARTF grant application was for $400,000, which would be matched by county funds in the amount of $433,037 if received.
In the midst of the pandemic, the Alexander County Library expanded services offered at curbside and online on May 11. Although buildings at all library locations were still closed to the public, staff can be reached by phone at 828-632-4058, and online resources were available at the library's website. Books, movies, and music can be checked out using curbside service.
On May 15, the NC Office of the State Fire Marshal announced the recipients of the 2020 fire grant, including seven departments in Alexander County. Seven out of eight departments in Alexander County received a total of $84,722.15. These grants help to purchase firefighting equipment, personal protective equipment, rescue equipment, radios for communications, and other types of equipment so that these departments will better serve the community and Alexander County as a whole.
JUNE
The Alexander County Board of Commissioners unanimously adopted the 2020-2021 county budget during an online meeting via Zoom on June 1. County Manager Rick French presented the proposed 2020-2021 budget at the board's regular meeting on May 4, and commissioners held a budget work session on May 11 and a public hearing on May 18. The General Fund budget for fiscal year 2020-2021 totaled $42,892,442. The budget included no property tax increase, no tax increases in fire districts, and no fee increases for building inspections, zoning, or fire inspections. There were numerous capital outlay items set aside in contingency in departmental budgets until at least January 1, 2021, at which time the status of county revenues was to be reviewed.
Installation of the Taylorsville Business Association's Core Trail began in June. The Core Trail gives citizens and visitors an opportunity to walk or run a half-mile loop around downtown Taylorsville.
The county announced the reopening of the Alexander County Administration Building and Alexander County Services Center on June 17 to allow citizens to conduct county business in person during the COVID-19 pandemic. The county still encouraged business to be conducted via phone or email when possible.
Alexander County Emergency Services delivered personal protective equipment (PPE) "push packs" to local long-term/congregate care facilities. The much-needed supplies were furnished by North Carolina Emergency Management. The contents included a total of 2,408 face shields, 24,080 gloves, 4,816 surgical-grade masks, and 1,204 pair of shoe coverings, which were distributed to eight (8) facilities in Alexander County.
The Alexander County Health Department reported the county's first death related to COVID-19 on June 29. Alexander County EMS responded to a call at a residence during which time the patient died as a result of complications associated with COVID-19. The person had tested positive 14 days ago and had not been hospitalized for the illness. Other members of the household also tested positive for COVID-19.
JULY
Due to COVID-19 concerns, registration for fall recreation sports was delayed until the Governor announced plans for the next phase of the state's reopening process on July 17. The Alexander County Parks and Recreation Department (ACPRD) developed a list of "Return to Play" policies and procedures for fall sports which would provide a safe way for players, coaches, officials, parents, and spectators to participate.
The water line extension project in Alexander County was approximately 60 percent complete and was to be finished in 45 to 60 days, according to a presentation to the Alexander County Board of Commissioners on July 20. The project involves the installation of 71,090 linear feet of water lines on portions of Fox Court, Zeb Watts Road, Liberty Grove Church Road, Dula Loop, Ned Herman Road, Poly Bowman Road, Deal Farm Lane, Kirkpatrick Lane, Espie Little Road, Icard Ridge Road, Teague Town Road, and B&T Lane.
A ribbon cutting ceremony was held at the new Alexander County ABC Store in Bethlehem on July 27. Judy Caywood, Chairperson of the Alexander County ABC Board, offered her thanks to those who have supported the development of the new store.
A ribbon cutting and grand opening celebration were held at Kanupp Kennels on July 30. The kennel is located at 8574 NC Hwy. 127 in Bethlehem. Local officials, customers, family, and friends were in attendance to welcome the new business and cut the ceremonial ribbon. The facility is 15,000 square feet with a full indoor play area as well as a huge outdoor fenced area for exercise while being boarded at the kennel.
A ribbon cutting was held July 31 at the new location of Mimi G's Boutique, at 282 West Main Avenue in Taylorsville. Owner Melinda Goforth said community support has been great. The shop is a unique southern-chic boutique specializing in women's clothing and screen printed and customized t-shirt design.
AUGUST
At the August 3rd meeting, commissioners heard updates on two wastewater projects that were underway in Alexander County – the Stony Point Elementary School sewer project and the Bethlehem sewer project. The Stony Point project totaled $640,569 and was being funded by a CDBG-I (Community Development Block Grant for Infrastructure) grant from the State Water Infrastructure Authority and Alexander County Government. The project will install approximately 3,500 linear feet of sewer line, construct a new pump station, and replace two aging septic systems at Stony Point School. The Bethlehem project includes 23,415 linear feet of sewer lines and the upgrade of the Heritage Village and Wittenburg Springs pump stations. The project, which totals more than $5 million, is being funded through a State Bond Loan from the North Carolina Clean Water Revolving Loan and Grant program.
Commissioners presented a "Key to the County" to Karl Lenz for his 21 years of dedicated service with the Alexander County Board of Elections. Since his appointment on July 20, 1999, he has served through 37 elections. Patrick Wike, Board of Elections Director, said that Lenz ranked third out of 500 board of elections members across the state in terms of years of service.
The Alexander County Parks and Recreation Department (ACPRD) announced that sign-ups for t-ball, baseball, and softball would begin on August 3. Due to state guidance regarding COVID-19 concerns, ACPRD decided to begin recreation sports that have less physical contact than the typical fall sports of football, soccer, cheerleading, and volleyball.
It was a very rainy day, but the 6th Annual Vertical Mile Challenge (VMC) still attracted 88 enthusiastic runners on August 15. A total of 77 runners finished the extreme trail race, made especially difficult with the wet trails and high humidity. The VMC was originally scheduled for June 20 but was postponed due to the COVID-19 pandemic.
Alexander County Emergency Medical Services (EMS) received the American Heart Association's Mission: Lifeline® EMS Gold Plus Award for implementing quality improvement measures for the treatment of patients who experience severe heart attacks. "Alexander County EMS is dedicated to providing optimal care for heart attack patients. I would like to commend our EMS employees for their level of care, skill, knowledge, training, and expertise," said Doug Gillispie, Director of Public Services.
A ribbon cutting was held August 20 at J & J Garage 24-Hr. Towing, located at 2390 NC Hwy. 16 South of Taylorsville. Commissioners participated in the ribbon cutting to welcome the new business to Alexander County. Owner Jason Absher expanded his Wilkesboro-based business with this new location in Alexander County. He has owned and operated J & J Garage for 15 years and saw a need for expansion as his towing service is the local AAA provider.
SEPTEMBER
Local officials, family, and friends joined the owners of the new Appalachian Storage of Bethlehem on September 12 for a ribbon cutting ceremony. Located at 9771 NC Hwy. 127 North (the former Bethlehem ACE Hardware location), the business is owned by Steve and Wanda Parkhurst and Gary and Hazel Benfield.
Commissioners presented a "Key to the County" to Captain Chad Pennell, who retired from the Alexander County Sheriff's Office after 27 years of service. Commissioners commended Pennell for his dedication to the job, the county, and the citizens, as well as for his professionalism.
Commissioners approved an interlocal agreement between the county and the Town of Taylorsville for the disbursement of CARES Act revenues. Alexander County received $1,587,828 in CARES Act funding. Of that amount, $396,957 is being allocated to the town. After the allocation, the county has $1,190,871 in available funds. The federal CARES (Coronavirus Aid, Relief, and Economic Security) Act established the Coronavirus Relief Fund and appropriated $150 billion to assist states and counties during the COVID-19 pandemic.
County Manager Rick French presented the final sales tax report for budget year 2019-2020. For regular sales tax, the county received a total of $5,404,908.63, which is a 10.87 percent increase from the last budget year. For "new" sales tax (reserved for economic development, public education, and community colleges), the county received a total of $1,629,150.20, which is a 6.97 percent increase from last year.
On September 15, citizens were allowed to once again browse books by appointment only at the Alexander County Library. The library system was also accepting appointments for computer usage.
OCTOBER
The first-ever Vertical Night Challenge was held October 3 at Rocky Face Park. A total of 56 runners completed this unique 8-lap race which uses the same 16-mile course as the popular Vertical Mile Challenge, but with the added difficulty of running the trails in the dark (with a head lamp). COVID-19 precautions were in place to ensure the runners' safety.
At the October 12 meeting, commissioners presented a "Key to the County" to Lenny Rogers, who retired from his role as Cooperative Extension Director for Alexander County after approximately 26 years of service. "It's been an honor to serve the citizens of Alexander County. It's been a joy to come to work every day and help people," said Rogers. "I've worked with great people and great staff throughout the years."
The Alexander County Board of Commissioners approved a resolution to refinance the debt on the law enforcement and detention center, which will save more than $140,000 in interest expense. The financing agreement is with Truist Bank, with a 1.1 percent interest rate. The original loan for the law enforcement and detention center was approximately $8.5 million with an interest rate of 3.19 percent for 15 years. The refinanced debt will be paid off at the same time as the original loan in January 2026.
Commissioners approved a resolution to apply for an NC Commerce Building Reuse Grant for "Project Steeple Chase." David Icenhour, EDC Executive Director, said the application would request $125,000 from NC Commerce to assist a local industry with building renovations. Later in the year, NC Commerce approved a $40,000 grant.
The Alexander County Library continued its gradual reopening during the COVID-19 pandemic on October 13 by allowing a limited number of patrons to be inside the library at one time — 10 patrons at the main library, and five patrons each at the Bethlehem and Stony Point branch libraries.
After months of discussion and deliberation, Alexander County Government decided to cancel the 2020 Christmas Parade due to the COVID-19 pandemic to protect the health and safety of citizens. The parade, which is held annually on the first Saturday in December, was originally planned for December 5.
In-person early voting for the General Election was scheduled for October 15-31 in Alexander County. Three early voting sites were available, including the Alexander Senior Center, Bethlehem Community Fire & Rescue Department, and Hiddenite Volunteer Fire Department. Significant precautions were in place to protect voters and workers.
Thanks to the Alexander County Library and the county's Information Technology Department, public Wi-Fi access was expanded in three locations in October. Wi-Fi hotspots were added at the library's main branch so patrons can access the internet in the front and rear parking areas and in the side yard. Hotspots were also installed at the Alexander County Administration Building (Liledoun Road side) and the Alexander Senior Center (corner of Liledoun Road and 7th Street).
Tropical Storm Zeta hit Alexander County on October 29, downing a lot of trees and power lines which blocked numerous roads and caused power outages across the county. Alexander County 911 Communications received and assigned a total of 427 emergency and non-emergency calls that day. At the end of the day, there were more than 10,000 power outages in the county. Approximately 25 homes experienced storm damage.
NOVEMBER
Commissioners voted unanimously to proceed with a Request for Proposals (RFP) for the 2020 Alexander County Wireless Broadband Expansion Program. County Manager Rick French presented information about the broadband project. He said the county will offer a $200,000 grant to an Internet Service Provider (ISP) to extend broadband internet service to residential and business customers in unserved and underserved areas of the county. The selected ISP will be required to provide a financial match of $200,000 or greater for the project. Proposals were due December 14.
Residents and visitors in Alexander County will be able to enjoy additional amenities at Courthouse Park and at Wittenburg Access Area. Because the county didn't receive a PARTF grant, Courthouse Park will be improved in two phases. Phase one will consist of site development, a performance stage, and pedestrian connectivity (sidewalks), with the stage being the focal point of the park. The depot building on the corner of the lot will be renovated for restrooms. The county hopes work can begin by spring 2021. Phase two would include a splash pad, playground, picnic shelter, game courts, and trellis swings; however, funding for phase two is uncertain. For the Wittenburg Access Area, the county signed a 40-year lease with Duke Energy which plans to add a public swim beach, restrooms, picnic shelter, and more parking spaces. Alexander County plans to add a walking trail with a parking area, benches, and picnic shelter. Commissioners approved a budget ordinance amendment in the amount of $611,759 which will be added with $175,000 that is already in the 2020-2021 budget for park construction and renovations, for a total of $786,759.
The Run for the Dogs Trail Race attracted 68 participants to the fourth annual event on November 7 at Rocky Face Park. The race featured three race distances of 4 miles, 8 miles, and 12 miles.
Tropical Storm Eta caused significant flooding across Alexander County on November 12. The flooding resulted in loss of lives, property damage, and closed roads. Alexander County 911 Communications received 809 total calls, which included 188 9-1-1 emergency calls. At one point, there were 50 roads affected by flooding, with 16 roads that remained closed. There were more than 10 water rescues, a fatal accident on Hopewell Church Road, and a devastating situation at Hiddenite Family Campground. At the campground, 31 people were rescued; however, there were five people who died. There was an estimated 11 to 14 feet of water at the campground from the South Yadkin River after receiving approximately nine inches of rain. An emergency shelter was established at East Taylorsville Baptist Church, which had a total of 35 occupants at one time. The church graciously agreed to partner with the Alexander County Department of Social Services and the Health Department to help prioritize the needs (medical, housing, food, clothing, etc.) of these impacted family members, and to manage monetary donations.
A ribbon cutting was held on November 14 to celebrate the re-opening of the renovated Lowes Foods store in Bethlehem. Local officials and members of the Bethlehem Business Association joined Chris Van Parys, Lowes Foods' Senior Vice President of Operations, and Kasey Bolick, General Manager of Bethlehem Lowes Foods to show their support.
DECEMBER
Josh Lail and Jeff Peal took the oath of office on December 7 to begin their four-year terms on the Alexander County Board of Commissioners. Judge Dale Graham administered the swearing-in ceremony at the board's regular meeting. Commissioner Peal is serving his second consecutive four-year term on the board, while Commissioner Lail is serving his second four-year term on the board after a two-year hiatus. Commissioners unanimously elected Larry Yoder as chairman and Ronnie Reese as vice chairman of the board.
Ko Tang Cha-Moses of Martin Starnes & Associates CPAs presented the 2019-2020 audited financial statements. Commissioners were informed that the county audit received an "unmodified opinion," which means the CPA firm found no material misstatements that led them to believe the financial statements would be misleading to the reader. Available fund balance increased $591,638, which brings the county's fund balance percentage to 33.34 percent (31.7 percent in 2019) of total General Fund expenditures and transfers, for a total available fund balance of $13,178,497. It was noted that the county's fund balance is comparable to counties in the population group of 25,000 to 50,000 residents.
County Manager Rick French reported that the North Carolina Department of Commerce would change Alexander County to a Tier 1 county in January 2021 due to a higher unemployment rate. He said the new tier should open up more grant opportunities in the future.
A dedication ceremony was held on December 8 for the new barn quilt display on the east side of the Alexander County Services Center.
A ribbon cutting was held December 5 at Shaggy's Good Buys in Bethlehem. The new variety store is located in the Bethlehem Village Shopping Center at the corner of NC Hwy. 127 and Rink Dam Road in the former Fred's building at 9477 NC Hwy. 127.
Governor Roy Cooper signed a state disaster declaration for Alexander County and the surrounding counties of Caldwell, Catawba, Iredell, and Wilkes, after heavy rains associated with the remains of Tropical Storm Eta caused deadly floods. The U.S. Small Business Administration (SBA) granted Governor Cooper's request for a disaster declaration for the event, making SBA low-interest disaster loans available to people and businesses recovering from the storm. For those who did not qualify for SBA loans, or have unmet needs after SBA assistance, state-funded individual assistance grants were available.
A ribbon cutting was held December 17 at BEATS Barre and Bike in Bethlehem. The fitness studio is located at 9469-B NC Highway 127 in the Bethlehem Village Shopping Center. Local officials were in attendance to participate in the ribbon cutting and welcome the new business to Alexander County. BEATS is owned by Megan Medlin, who encourages all fitness levels to bike and barre at BEATS.
Three emergency services agencies in Alexander County have been awarded Volunteer Rescue/EMS Grants from the NC Office of State Fire Marshal. Grants were awarded to the Alexander Rescue Squad & EMS – $15,615; Bethlehem Community Fire & Rescue – $9,439.21; and Stony Point Volunteer Fire Department – $6,625.98. Grant funds total $31,680.19.
The North Carolina Department of Transportation provided an update on the roads that were closed due to flooding on November 12. The DOT estimated total road damages at $5.7 million with a total of 28 sites that required repairs. Millersville Road, near the intersections of NC Hwy. 16 South and Nester Road, reopened on December 18, with 14 additional repairs underway.
The Alexander County Health Department received more than 2,000 doses of the COVID-19 vaccine. In Phase 1a, the health department administered the vaccine to public health staff, EMS employees, doctors, nurses, pharmacists who are conducting tests, and others who are assisting COVID-19 patients.
"The year 2020 was certainly a challenging year, but I'm proud of our efforts on behalf of our citizens and businesses as we strive to move Alexander County forward," Chairman Yoder said. "The year 2021 will also have its share of challenges, but I'm excited about the prospects here in Alexander County."