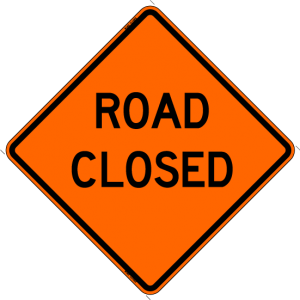 The following roads in Alexander County remain closed due to the flood event on November 12:
Millersville Road (at NC Hwy. 16 South) – bridge out
Cheatham Ford Road (at old water plant/South Yadkin River) – bridge out
Rocky Face Church Road (near Pressley Court) – bridge out
Hopewell Church Road (at Mill Creek) – bridge out
Cheatham Ford Road (7800 block)
Rocky Springs Road (2500 block)
Old Wilkesboro Road (near Jaycee Park Loop)
Macedonia Church Road (at Glade Creek)
Sulphur Springs Road (near Lackey Road)
Ramie Mitchell Road (at South Yadkin River)
Nester Road (at Millersville Road)
Berea Church Quincy Road (closed north and south of Sharpe Mill Road)
Jud Smith Road (near Marlowe Road)
Lackey Mountain Road (1000 block)
Smith Grove Church Road (at Rocky Creek)
Liledoun Road (not associated with recent flooding)
Citizens are advised to never move barricades where roads are closed.
You can also check on road status and updates at www.drivenc.gov and type in "Alexander County" at the top of the page.